Tacoma Parentage Paralegal Child Support Modification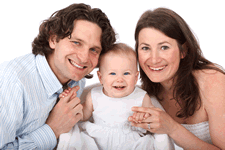 Child support modification for parentage issues use the same documents and forms as is used for parents that divorced each other. There are differences though in how those documents are filled out, the arguments presented,, and the strategies in contested matter.
To see a list of the documents that Tacoma Paralegal Services would prepare for you, see the Tacoma Paralegal Services Child Support Modification page.
Obtaining child support in a parentage case is a lot different because it may be necessary to establish parentage first. Another difference is that there may not be a parenting plan at all or at issue. Therefore, it is possible that child support and the parenting plan will be front and center together. There are so many combinations of issues and forms when it comes to parentage versus let's say a modification or divorce. For example, has paternity been established? If so, has parentage been established? It is possible to establish parentage and nothing else.
Most often in parentage cases, if a party starts the action with child support being the issue and there is currently no parenting plan, the parenting plan issue gets added in to the case. Obtaining your first parenting plan might be by motion, modification, or petition, whereas in a divorce, it is by getting divorced or later modifying the parenting plan that you got out of the divorce. Parentage law is much more complicated than divorce law in regards to the children.
Parentage unlike divorce or modification can set child support retroactively as far back as 60 months. Therefore, waiting can be economically harmful to the paying parent.
Tacoma Paralegal Services South Hill Pierce County WA Document Preparation for Family Law.